Orchestras FIBRES de Paris « Live bands in Bars & Restaurants »
FRIDAY THE 2ND, SATURDAY THE 3TH, SUNDAY THE 4TH JUNE 2023
FROM 6PM TO 9PM (EXCEPT SUNDAY FROM 4PM TO 7PM)
MatThieu Boré (FR)
An eclectic musician, the French singer and pianist tackles rock and trip-hop before finding his style of jazz crooner.
Passionate about New Orleans, Matthieu Boré has developed in recent years a repertoire of original and standard rhythm and blues compositions around great pianist-singers such as Huey Piano Smith, Allen Toussaint or Professor Longhair.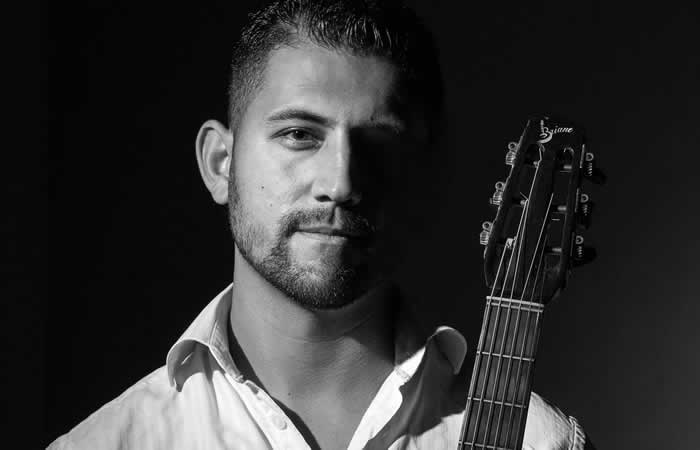 Steven Reinhardt (FR)
Descendant of the biggest name that Manouche jazz has ever known, Steven Reinhardt has the guitar in his blood! He delivers energetic and spontaneous music, both retro and ultramodern.
Listening to Steven Reinhardt play is like hearing centuries of history during which the Manouche culture was built, and at the same time feeling the freshness of an artist well in the spirit of his time. He perpetuates all the dynamism of the Reinhardt family. 4 Albums.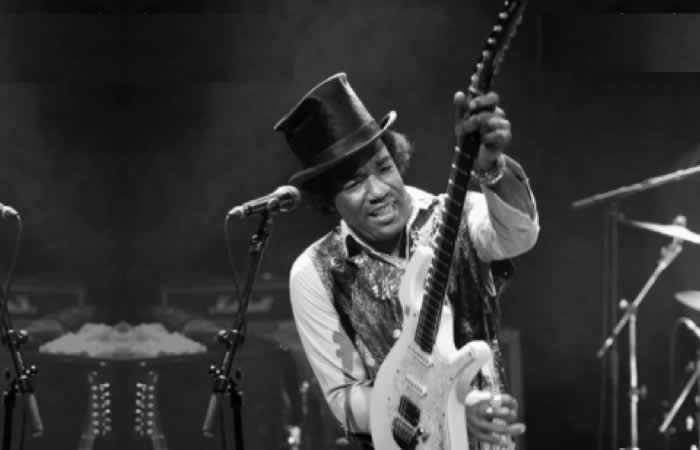 Ladell McLin (USA)
Guitarist, singer and songwriter, Ladell McLin is described as a true artist who has the gift of transcending blues music. Considered one of the last disciples of the traditional Chicago Blues, Ladell McLin is a distinguished guitarist and a real stage musician. Critics define his style as a mix of Lenny Kravitz, Buddy Guy, Stevie Ray Vaughan and Jimi Hendrix. In the USA, he collaborates with the last Princes of the blues. 3 Albums.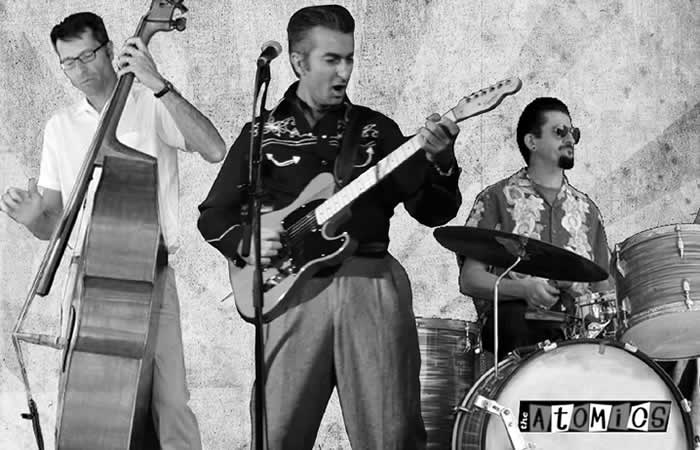 The ATOMICS​ (FR)
The Parisian trio "the Atomics" was formed at the beginning of 2005.
Their repertoire is mostly made up of covers and original compositions, whose main influences are rock'n'roll, rockabilly and blues.
It is after playing for 5 years in the group "Pete & the Atomics" performing in many festivals throughout Europe and alongside the best groups of recent years, (1st part of the Stray Cats in 2004), that Raphaël, Pascal and Jorge, after the departure of their singer, decide to continue the adventure as a trio…
You like Rockabilly and Rock & Roll, don't miss their concerts.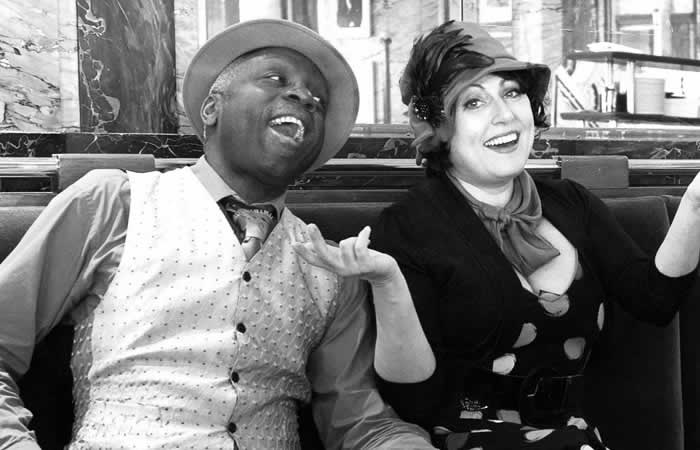 Gaga Boop (FR)
Swinging Jazz songs… crazy tap dancing…
Around the bubbly singer and tap dancer Sandrine Mallick and the inimitable showman Philou (tap dancer, singer & percussionist), this duo spices up Swing with humor, bringing joy to its audience.
Orchestras FIBRES de Paris « Party Time »
Three large balls with orchestra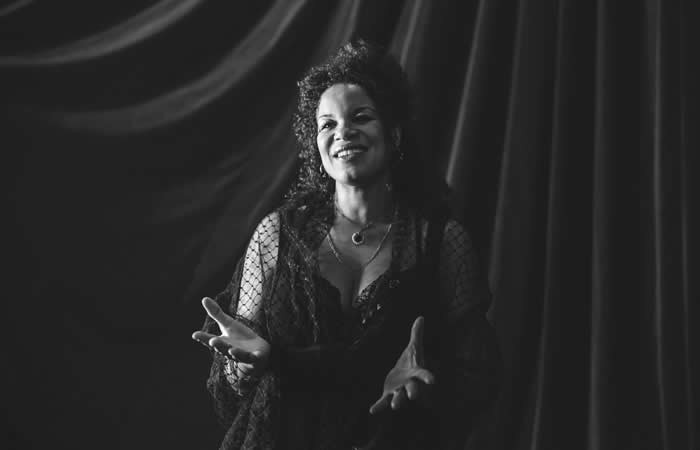 Hot Sugar Band​ (FR)
Friday from 8pm
Founded in 2010, the Hot Sugar Band quickly became one of the leading groups in the world of Lindy-Hop and swing dances, before gaining a good reputation in the jazz world in general.
Based in Paris and made up of some of the best musicians of the French swing and jazz scene, the group performs at the most important swing events in more than 50 countries.
The unique and highly identifiable sound of this orchestra, which draws its influences from the sextet of John Kirby, the classics of Artie Shaw or Basie, makes the Hot Sugar Band one of the most requested groups in the world of swing, with more than 350 concerts over the past 5 years.
At the end of 2018, the group began a collaboration with the American singer Nicolle Rochelle (whom we could see in the title role of Looking for Joséphine by J. Savary, or in the group Nikki and Jules) to explore the vocal repertoire of the 30 and 40. This collaboration will lead to the recording of Eleanora at the end of 2019.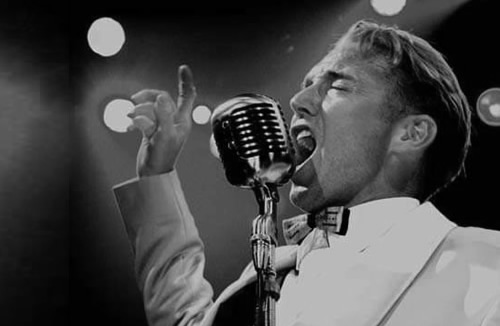 RAY COLLINS HOT CLUB (DE)
Saturday starting at 8pm
Fantastic swing formation made up of 9 musicians.
In the pure tradition of club ambiances of the 40s and 50s, they capsize the public at each of their passages. "These guys are handsome, elegant and crazy !!!"
They have performed in more than 20 countries ranging from Moscow to Las Vegas.
Hot atmosphere guaranteed.
Their last concert in the Paris region was a great success, they return to Paris for their fans ! We are delighted to host them at our festival. They perfectly cultivate the secret blend of Swing, Rhythm & blues, Jive and Rock & roll. 10 Albums.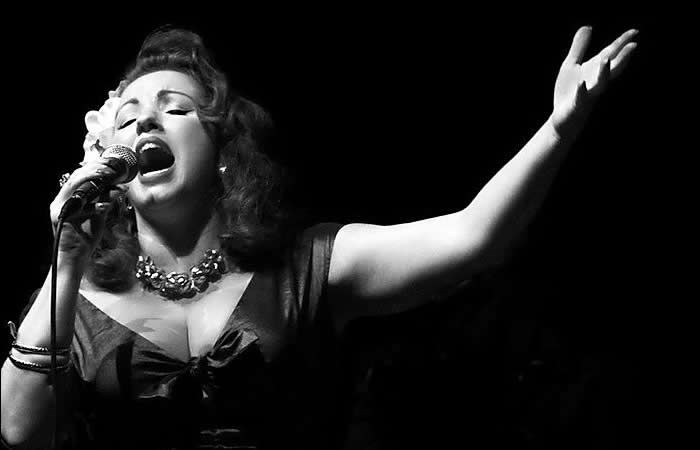 LAURA B & HER ORCHESTRA (UK)
Sunday starting at 8pm
Laura B is the UK's most authentic Rhythm & Blues singer and performer.
Already Queen on the UK Trad Jazz circuit, and having played with respected artists such as Digby Fairweathe, Laura decides to pay tribute to the lost female voices of the first Rhythm & blues / Swing and Jazz – such as Wynonna Carr, Erline Harris, Big Maybelle, Patti Jerome and Etta James.
Laura's charismatic vocal talents are supported by her all star band made up of members of Ocean's Seven, Juke Joint Jump, Sugar Ray's Flying Fortress, The Big Six, Alabama Slammers, Jools Holland's R'n'B Orchestra, to name a few.
Her energy on stage is contagious!!!
DJ SET NON STOP FROM 12pm to 3am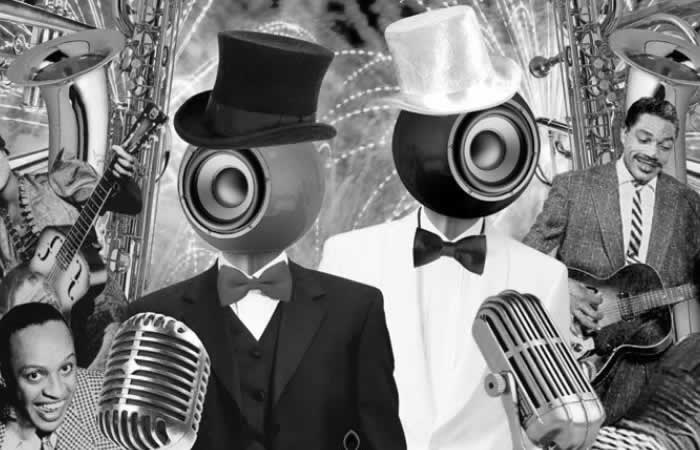 DJ Bart & Baker (FR)
Bart & Baker, Duo, DJ and electronic music composers influenced by jazz. 5 original albums, over 18 compilations.The Electro Swing series which gave its name to the musical genre (Caravan Palace, Parov Stelar, Caro Emerald), they are considered as the initiators of this very dynamic movement in Europe. Mix of swing with electronic sounds. During their world tour, they will make a special and unique appearance at our festival.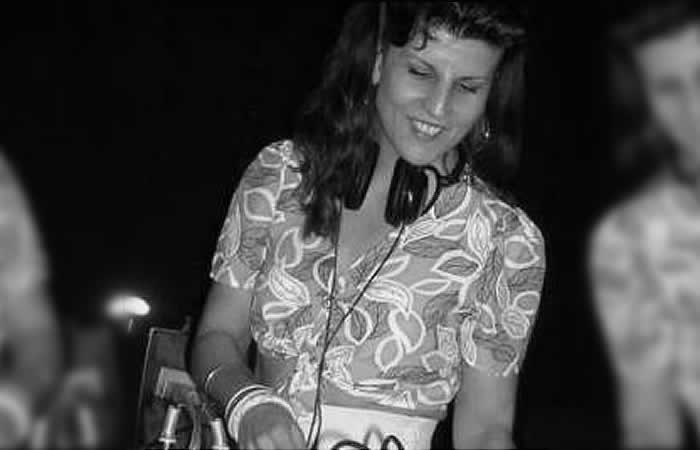 DJ FLO HONOLULU (FR)
Flo grew up in the world of Rock & roll, and has become an essential DJette in France for the last 15 years. She takes you on a clever mix of Rockabilly, Rock & roll, Rhythm & blues and Western swing. You'll find her on numerous international stages.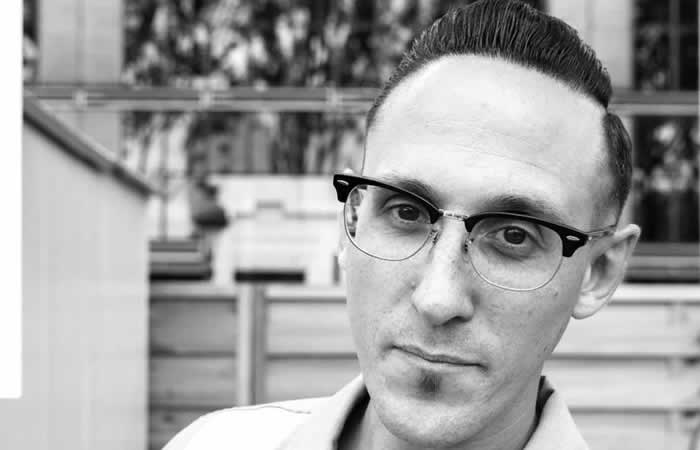 DJ Rockin'Cat (FR)
Fabien represents the new generation of passion for the 40s and 50s, specifically black American music and Rockabilly. A rocker at heart, he is now one of the most popular DJs among dancers.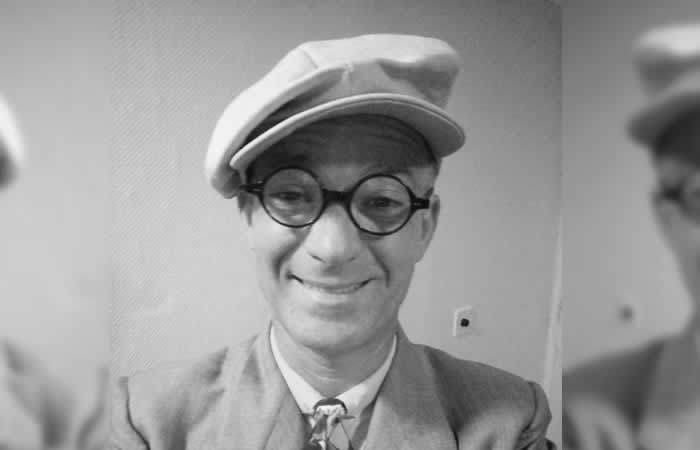 DJ Ben (FR)
Bernard is a saxophonist in the Casablanca orchestra that made Paris Swing and his Zazous dance. In recent years, he has become a DJ and if you're lucky he brings out his sax and turns into a Live DJ!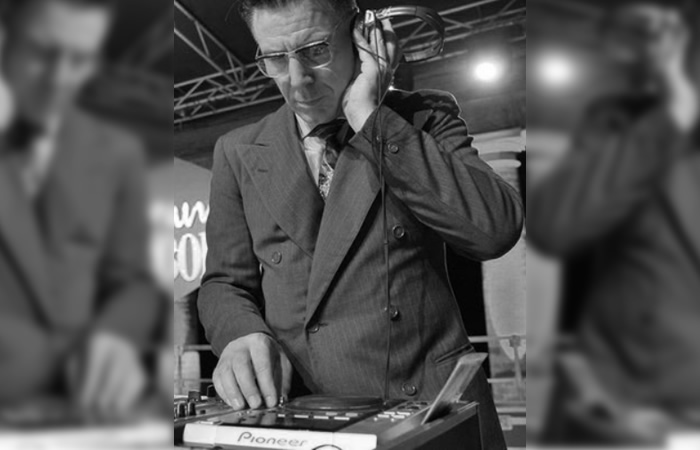 DJ Jay Cee (FR)
Jay Cee has dedicated his life to 40's and 50's music and dance. For him, the energy and joy that emanates from a dance floor is a happiness that is renewed every time. Passionate about music, he likes to make all the dancers travel back in time and offer them Swing and Rhythm'n blues surprises and choruses of which he has the secret. For our first edition, Jay Cee does us the honor of stopping at FIBRES in Paris, during his usual tour of Europe.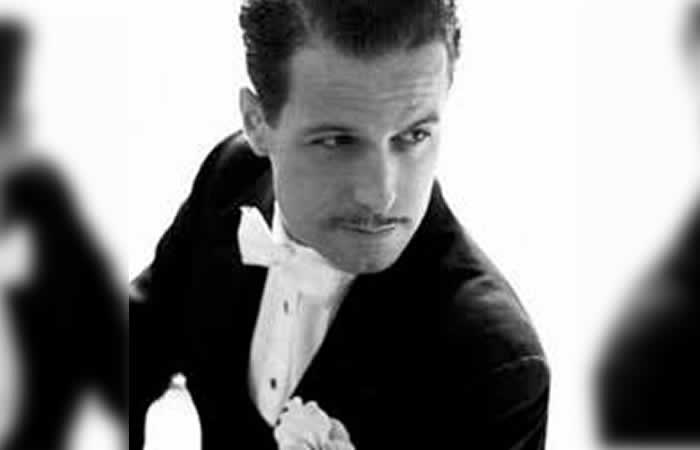 DJ Mitch Tornade (FR)
Forever elegant, Mitch stands out with a Jazzy selection, essentially rhythmic & melodic, which he describes as "Chic & Chaloupe music".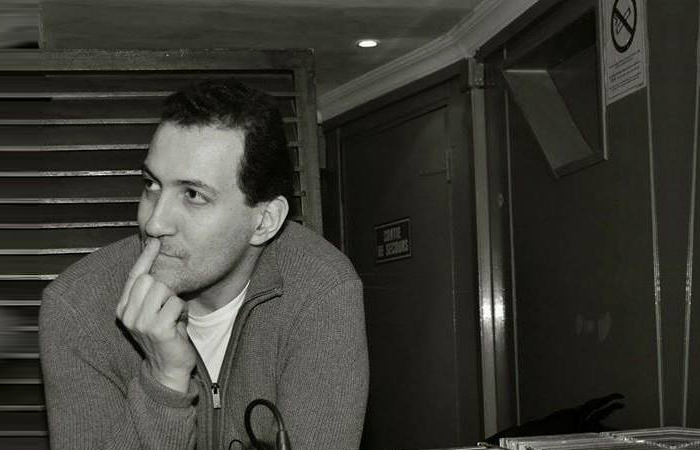 DJ Swing LO (FR)
Dj Swing'Lo is truly passionate about 50s music (rhythm'n blues, doo wop, rock'n'roll, swing, boogie woogie…). His music is enthusiastic, it makes you swing and sway until the end of the event. This talented DJ is regularly invited to numerous festivals in France and Europe (Italy, England, etc.). Organizer of rock'n'swing evenings in the Paris region such as the Paris Flying Festival.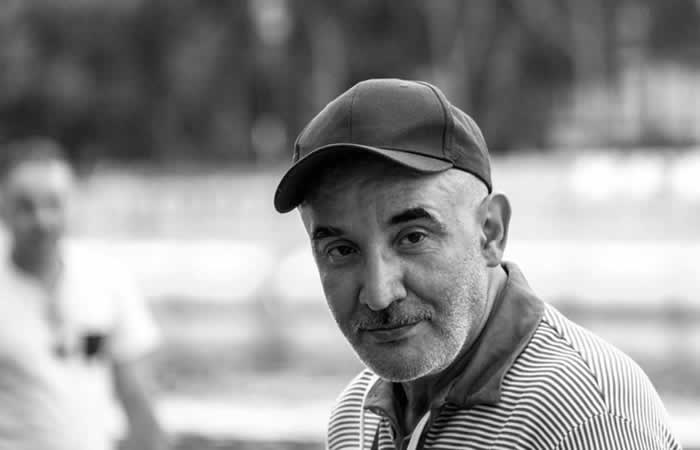 DJ Turky (FR)
Turky needs no introduction. Specializing in music from the 1940s to 1960s, he has rocked all of Paris for 25 years !… at the Balajo, at the guinguette of the Kingfisher, at the Flèche d'Or … you name it!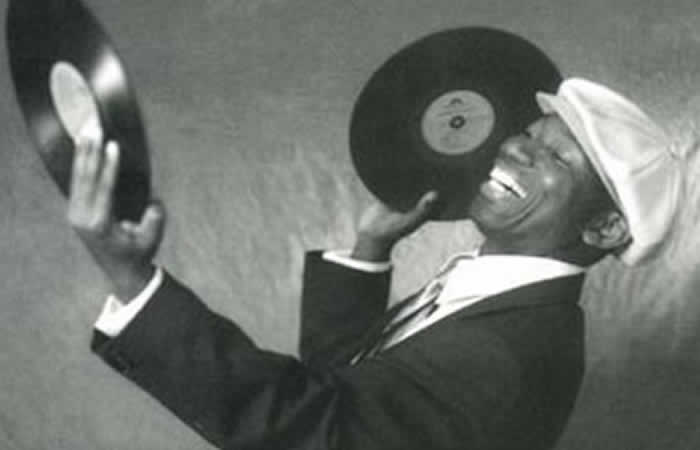 DJ Albert Swing (FR)
An encyclopedia of music, Albert is a DJ artist and emotion giver. His music is sparkling and very rhythmic, an enchanting mixture to experience. He juggles music with subtlety, with humor and takes us on a veritable journey of all styles through time and space. His vibration is Swing, his thirst is variation, his identity is symphonic. Albert is not a DJ, he is music!