DANCE CLASSES IN PARIS!
join the dance…
Lindy hop, Charleston, Shag, Balboa, Jazz roots, Tap dancing… These emblematic dances of the swinging era are madly classy. In order to shine at the dance balls, come and discover the basics or improve your style during the various classes offered every day, see calendar.
For our first edition, our team of talented dance teachers is proud to welcome an international guest teacher, a real phenomenon in his discipline …
Ryan François (UK) for Lindy Hop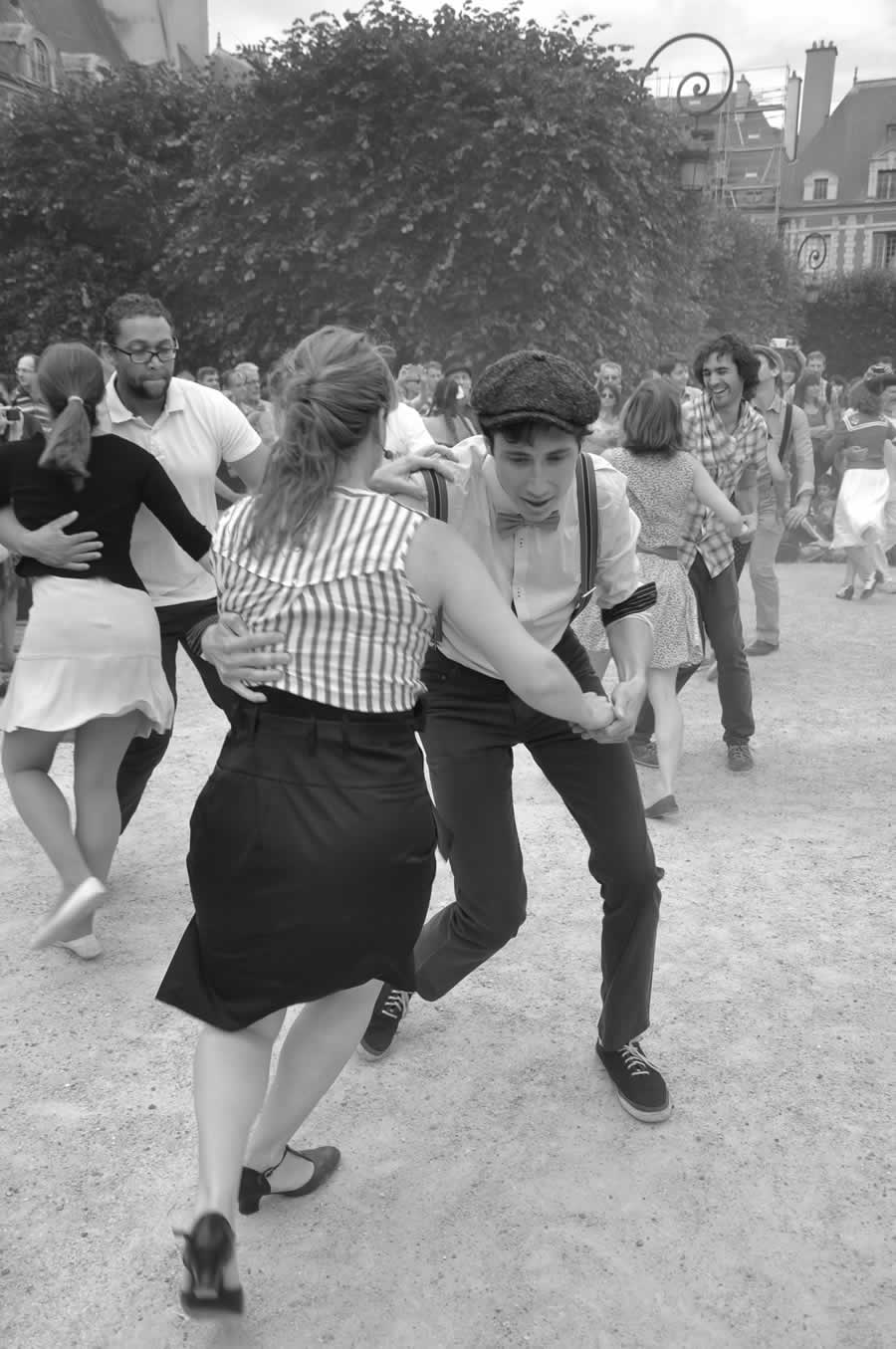 Dance teachers FIBRES de Paris
FRYDAY THE 2ND, SATURDAY THE 3TH, SUNDAY THE 4TH OF JUNE 2023 FROM 10AM TO 6PM
Ryan François (UK)
Level 1 teaching in the Master Class: Lindy Hop
Choreographer for the programs "Strictly come dancing" (broadcast on the BBC) and "So you think you can dance" (USA). He has also twice won the US Open Dance Championships and the American Swing Dance. Today he is an authority and benchmark in the United States and in the United Kingdom for all dances linked to the Jazz & Swing era.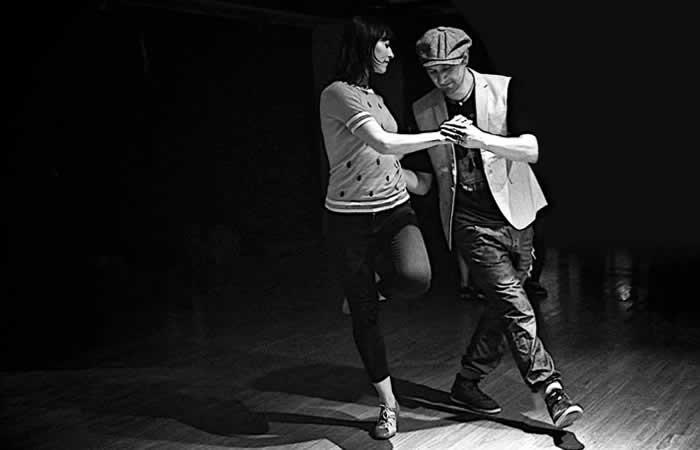 Anne-Hélène & Bernard CAVASA (FR)
Level 1 to 3 education: Balboa
Originally from Toulouse, this dance couple, performs, choreographs and teaches Balboa with passion. They are recognized worldwide. Their talent is as grand as their generosity.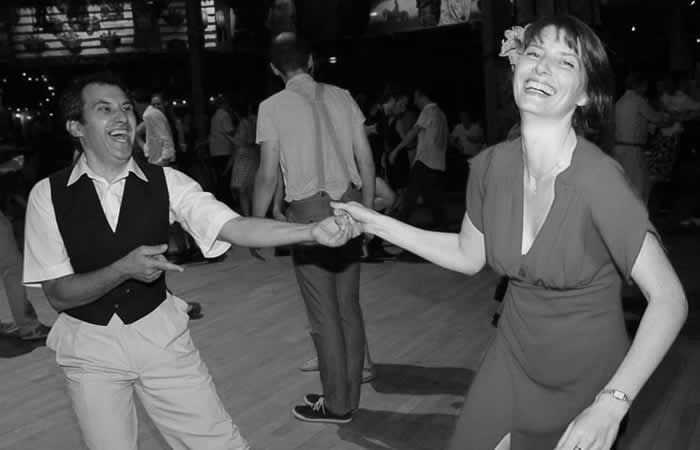 Aude GUIFFES & Manu DA CRUZ (FR)
Level 1 to 3 education: Shag
Aude Guiffes has created, with Phil Mencia, the Flying Cool Cats troupe and has been teaching for over twenty years.
Manu Da Cruz was part of the 1st Parisian swing troop of Les Fous du Swing in the 2000s and then that of the Spirits Of Lindy where he taught swing dance.
Sharing and dancing with profound joy is his motto!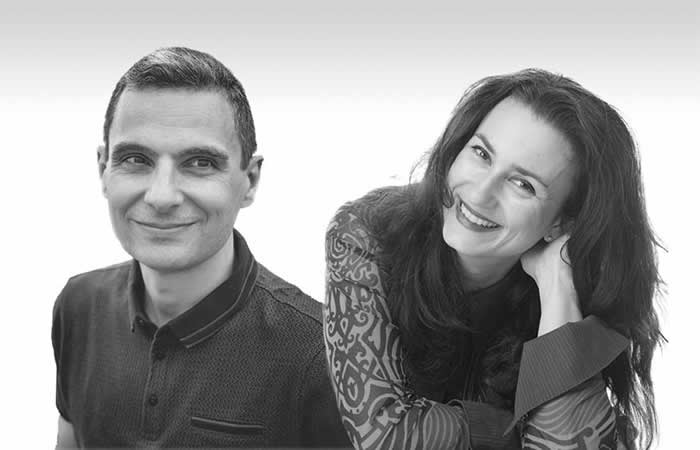 Elsa et Jean (FR)
Level 1 to 3 education: Shag
Members of the Parisian swing community from its beginnings, they have with the "Spirits of Lindy" organized and animated many events around Lindy-Hop, Shag and Balboa including the famous PBSF (Paris Balboa Shag Festival). Armed with their complicity, they will share with you their pleasure and their experience of Collegiate-Shag, this light, lively and dynamic dance that returns with force to dance floors everywhere.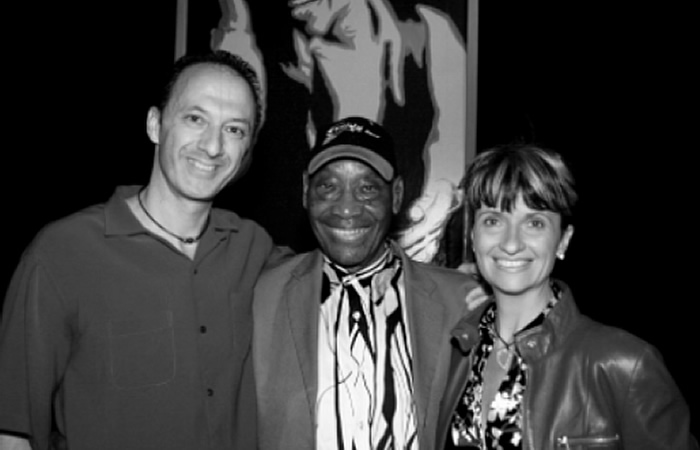 Cathy et Gilbert Cadène (FR)
Level 1 to 3 teaching: Lindy Hop and Jazz Roots
Cathy & Gilbert have been dancing together since 1989. They are the first generation of French dancers to have danced with Frankie Manning (the spiritual father of Lindy hop, pictured here). From 1994, they developed swing dances in Montpellier and also in France. They run the "Swing Cat Studios" in Montpellier. Their motto: "Dance your life".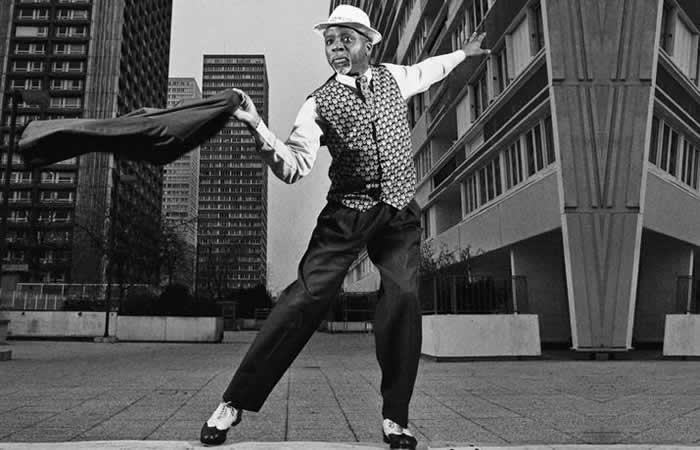 PHILOU (FR)
Level 1 to 3 teaching: Tap dancing
Member of the Revue Cotton Club de Paris. "Everybody Dance" show in Atlanta, Georgia with the Count Basie Orchestra and Frankie Manning. International tap dancer. International Tip Tap Festival. He periodically gives internships at the reputable I.A.L.S. His spiritual Masters are Bunny Briggs, John Bubbles and Bill Robinson. With Philou, master the tap dancing technique but above all an "Oldies but Goodies" style.